Your Journey Toward Going Solar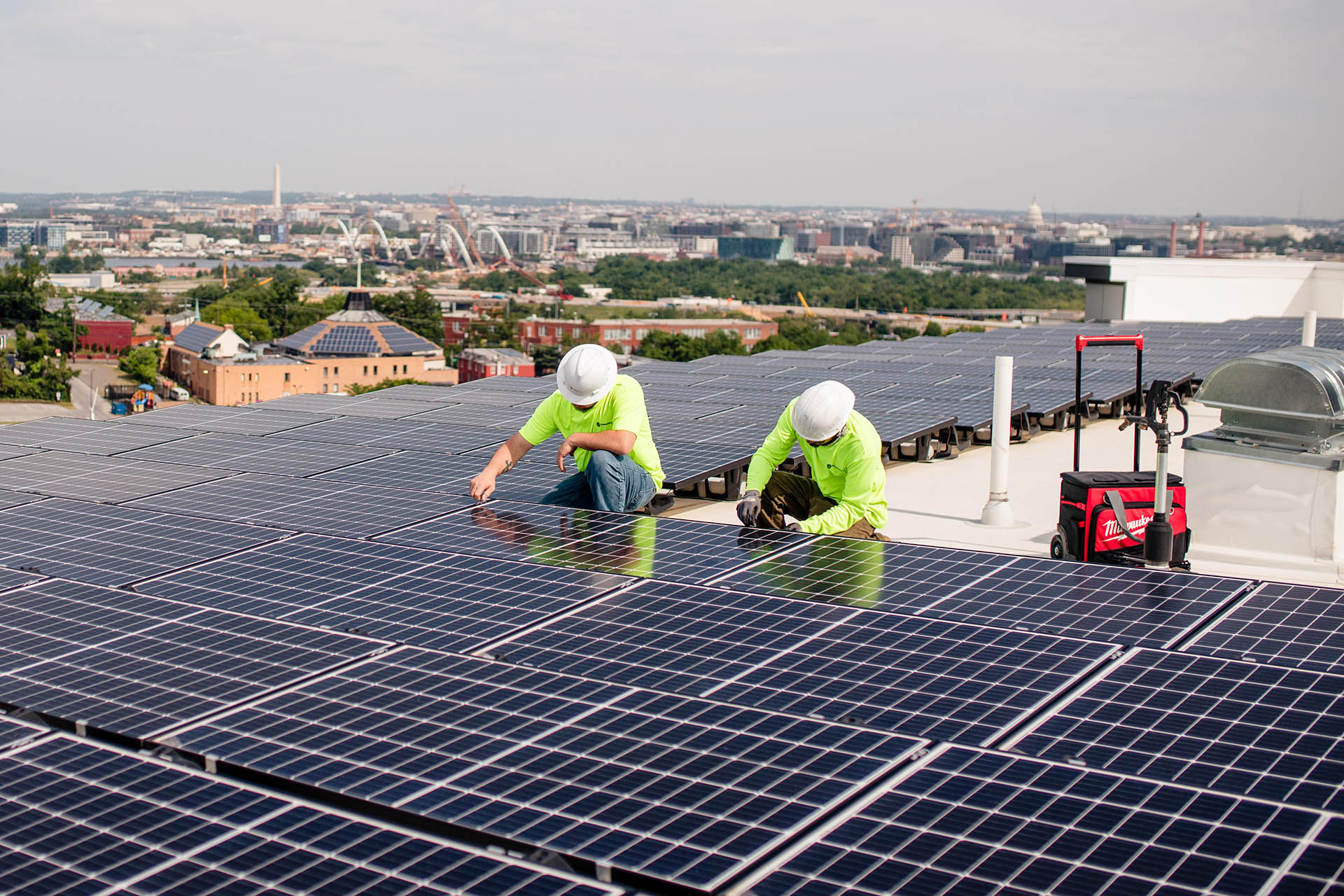 Free Solar Estimate and Evaluation
Is my home or business viable for solar?
Often, by simply pulling up a satellite image of your location, our professionals can verify that your energy savings will justify the investment.
By analyzing factors including shade, building orientation, and available space, we can paint a picture of your savings for you!
We will help you understand the best way to approach your investment in clean energy and demonstrate that you do have a choice regarding how much you pay for conventional energy.
Our goal is to SAVE you money. Click here to request your free solar savings evaluation!
Engineering and Design
We offer custom solutions for your individual energy needs.
Once you are ready, it's time to design your custom solar array.
Our access to more than 20 years of roofing and waterproofing experience, combined with the highest levels of professional solar-sizing methods, results in precisely engineered systems.
We will design your solar energy system to address factors such as your current energy needs and future energy goals.
Prefer black-colored modules over blue? Want to use all American-made solar equipment? We engineer every design consideration so you receive a solar investment tailored to you.
Solar Economics
Our expertise is not limited to engineering and system sizing.
Our goal is to maximize the return on your clean energy investment. To bolster that return, we explore every avenue for incentives, credits, and financing options.
In the last five years, module prices have fallen 80%. When combined with current incentives, solar installation prices are scaling back rapidly – today is the optimal time to invest!
Need financing? Positive cash flow is achieved by saving more on electricity than the cost of the loan each month. This makes the purchase of solar achievable for almost any business or homeowner; and we have financing resources for both!
Solar Installation
We take pride in our superior craftsmanship and safe installation procedures.
We continually invest in training, certifications, and oversight for our professionals.
Our solar installers are not only trained in photovoltaic installations, but they also have professional experience and formal training in roofing and waterproofing.
Our investment in our installers means we can maintain your roofing and waterproofing warranty, all while adhering to the strictest safety procedures.
We install aesthetically pleasing solar energy systems that are prepared to weather the elements and remain leak-free while producing maximum power.
System Monitoring
We have monitoring packages for your solar energy system to ensure your satisfaction.
System monitoring is highly recommended. Monitoring helps confirm your system is performing optimally and also provides instant notification if there is an issue.
Monitoring allows both the system owner and Prospect Solar real-time supervision of the energy production. If an instance should occur, troubleshooting becomes much more efficient.
In addition to monitoring system performance, some monitoring platforms also provide data on your solar energy system's environmental contribution.
Most platforms are also accessible via smart phone, tablet, or PC, giving you system information on the go and at your fingertips.
Request a quote
If you desire custom features and premium support, our team has the solutions to satisfy your needs.