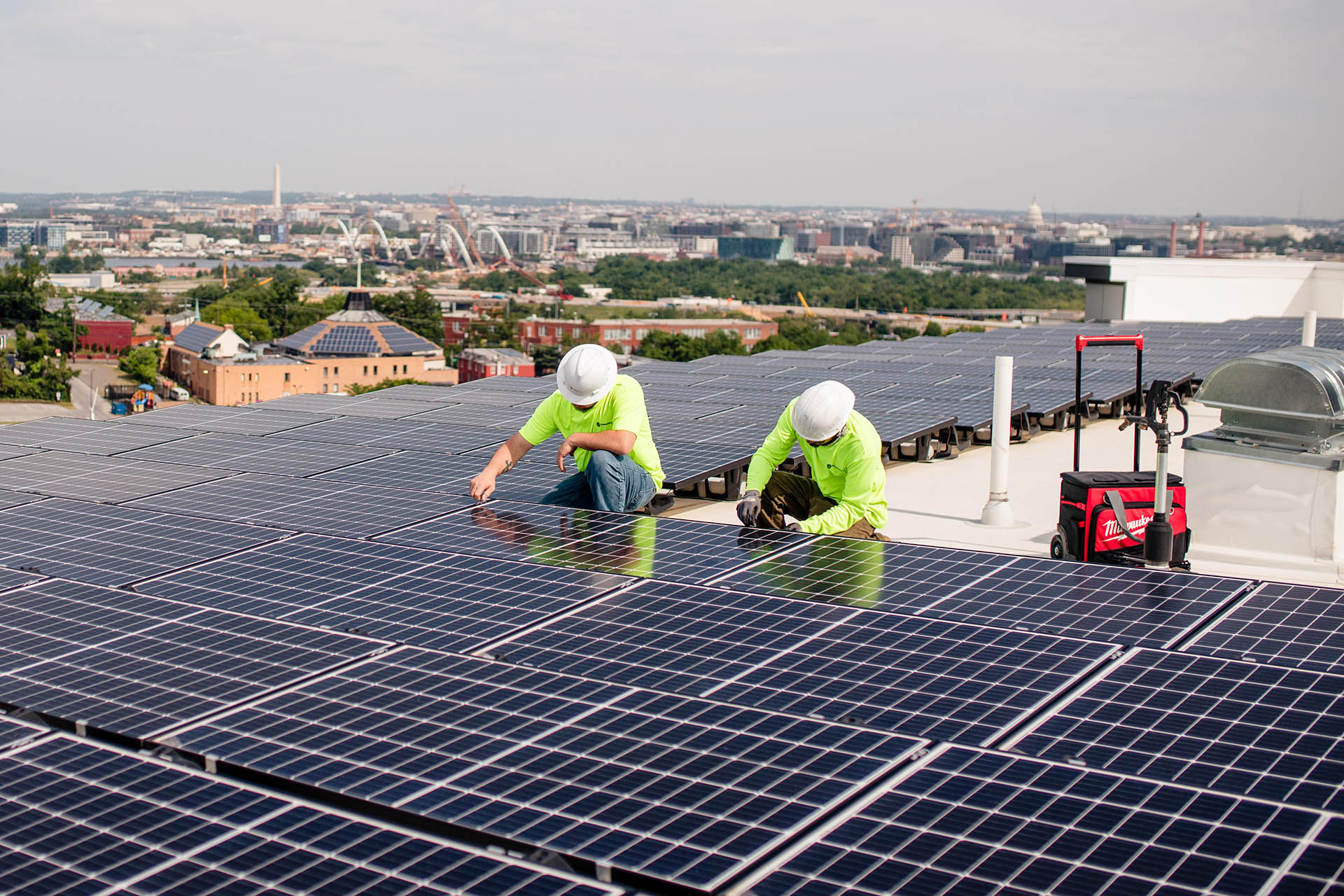 Your Source for Solar Energy Solutions
Prospect Solar, LLC was established in 2010 as the professional's choice for design/build solar photovoltaic energy system installation. We draw from the construction industry experiences of our sister company, Prospect Waterproofing Company. A foundation of more than 20 years of roofing and waterproofing expertise allows us to provide our clients exceptional quality and value.
Our turnkey service is as sustainable as our business model by making continual investments in solar training, certifications, and oversight to ensure the safest possible installations. Prospect Solar's services include engineering, economic analysis, financing, monitoring, and custom installations.
Our Mission
We strive to provide clients from all realms access to the environmental and economic benefits of solar energy. We believe that solar is not only a way to improve the longevity of the world in which we live, but also a vehicle to improve individual sustainability and security while on this Earth. Solar technology provides an exciting renewable resource with the capacity to address a wide array of needs. Solar represents a belief that through hard work, ingenuity, and dedication, tomorrow can be better.
Through strategic relationships, we can:
Offer Remedial Roof Repair
Offer SREC Brokerage through Sol Systems
Help Secure FHA and Commercial Solar Loans
Utilize Local Labor Resources
Request a quote
If you desire custom features and premium support, our team has the solutions to satisfy your needs.