Cost of Solar Panel Installation in Vienna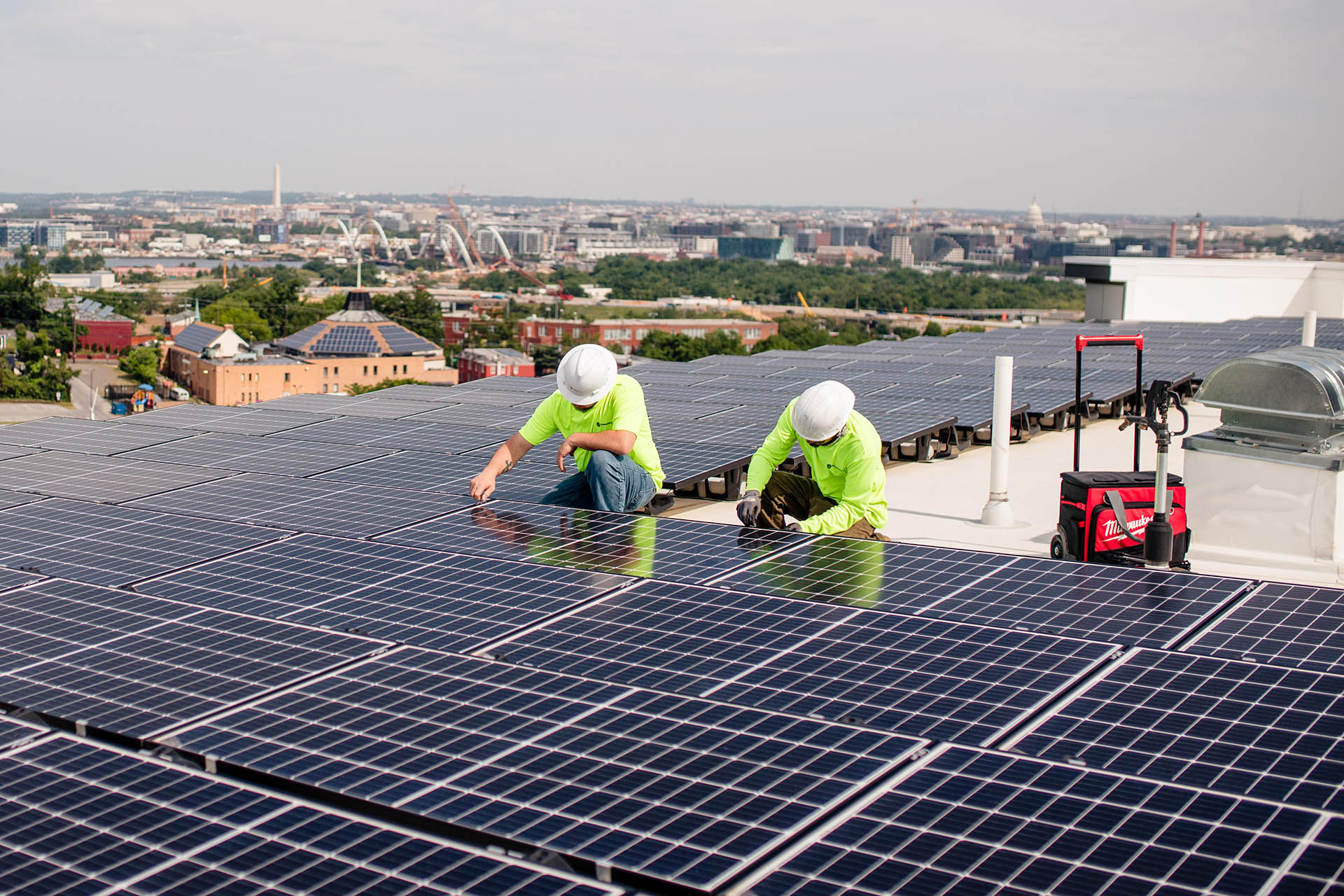 Solar energy is an incredibly clean, efficient, and reliable energy source, but many people who are considering switching to solar hesitate because they fear that it will cost too much or will not pay itself off quickly enough. However, as more people make the switch to solar for their homes and businesses in Vienna, the initial cost of solar panels continues to decline and the panels pay themselves off faster.
Prospect Solar is proud to install solar panels in residential homes and businesses in Vienna. We understand that trying to make sense of the cost of solar energy can be confusing or overwhelming. We are here to provide all the information you need and make the process stress-free so you can have a greener home or business as soon as possible.
Economic Incentives Reduce the Cost of Solar
There are several economic incentives for solar energy, which can reduce its overall cost and make it an extremely affordable and lucrative investment. These incentives do depend on the location of your solar panel array, and our team can help you understand exactly what your unique incentives are for your location.
The Federal Income Tax Credit pays for 30% of the system cost with no limit through 2016. State and local municipal grants for solar are available, some which are upwards of $10,000. These grants are always changing, but we can inform you of the grants that are currently available during the purchasing process. SRECs, or solar renewable energy credits, act as income based on the production of your solar energy system and your state's RPS, or Renewables Portfolio Standard. Currently, the market for SRECs in Northern Virginia and DC is booming.
Businesses can depreciate the solar as an asset on an accelerated schedule. Another benefit of solar is increased property value, which is often exempt from local property taxes. According to Appraisal Journal, a home's value is increased by $20,000 for every $1,000 reduction in annual operating costs from energy efficiency.
Solar Energy Payback
Aside from the initial cost of solar panels, another factor many people consider when deciding to switch to solar energy is how quickly having energy will pay itself off. This depends on a few factors. In some cases, the payback from your solar panels can occur almost right away through smart financing or third-party ownership. For outright purchases, this can be reached before the 25-year panel warranty is up.
With the cost of solar energy falling, and the cost of utility energy rising, a point of equilibrium known as "grid parity" will be achieved. Once grid parity is passed, even non-incentivized solar energy will be cheaper than traditional energy, which brings even more savings.
Accurate Savings and Payback Models
At Prospect Solar, we analyze every economic factor to determine the cost of solar panels. Our methodology includes…
Keeping up with incentive markets and utility rates/schedules of Northern Virginia, DC, and Maryland.
Using the most advanced design and shade analysis tools to ensure your investment is protected.
Verifying your system is producing the predicted amount of energy in real time via your smart phone, tablet, or PC through our web-based monitoring services.
Financing Your Solar Panels in Vienna
In recent years, solar has become so cost-effective that in the right situation, your monthly energy savings from solar cover the cost of your monthly loan payments. This has enabled several creative financing solutions outlined below. Stemming from the incentives available, financing options also depend on your location. Prospect Solar is here to walk you through the options so that you can decide what is best for your situation:
Outright or Cash Purchases – By retaining immediate ownership you will accumulate the most capital over time, simply by not paying for interest or transaction costs.
Home Equity Loans – Sources include 1st mortgage refinance, 2ndmortgage refinance, Home Equity Loans, and Home Equity Lines of Credit. These loans are tax-deductible and have very attractive interest rates.
FHA-Backed Loans for Energy Efficiency Improvements – These non-equity based loans help consumers go solar with little to no equity in their home, while still taking advantage of the tax deductible interest benefits.
Power Purchase Agreements (PPAs) – This is primarily a commercial financing option. Under a PPA, the building owner agrees to purchase electricity generated by the solar system under a long-term contract, usually 15-20 years. There are no upfront costs to the building owner.
Lease – A typical solar lease is similar to a PPA, in that a long-term agreement is made to rent a system placed on the customer's roof. The energy generated is paid for by the homeowner over time at a cheaper rate than what they are paying the utility.
Community Solar Funding – A new concept whereby a community pools their resources to crowd fund a solar energy system to take advantage of economics of scale. You can visit our community solar page here.
Start Making a Positive Impact Today
Make a change that will make your home or business, and the environment, cleaner for years to come. Prospect Solar has proudly installed solar panels in Vienna since 2010, and we strive to see the number of solar-powered homes and businesses continue to increase in the coming years. We have a passion for what we do, and we are dedicated to creating a better tomorrow.
Contact Prospect Solar today at (703) 444-2447 to get started!
Request a quote
If you desire custom features and premium support, our team has the solutions to satisfy your needs.