Farm Solar Panel Installation in Maryland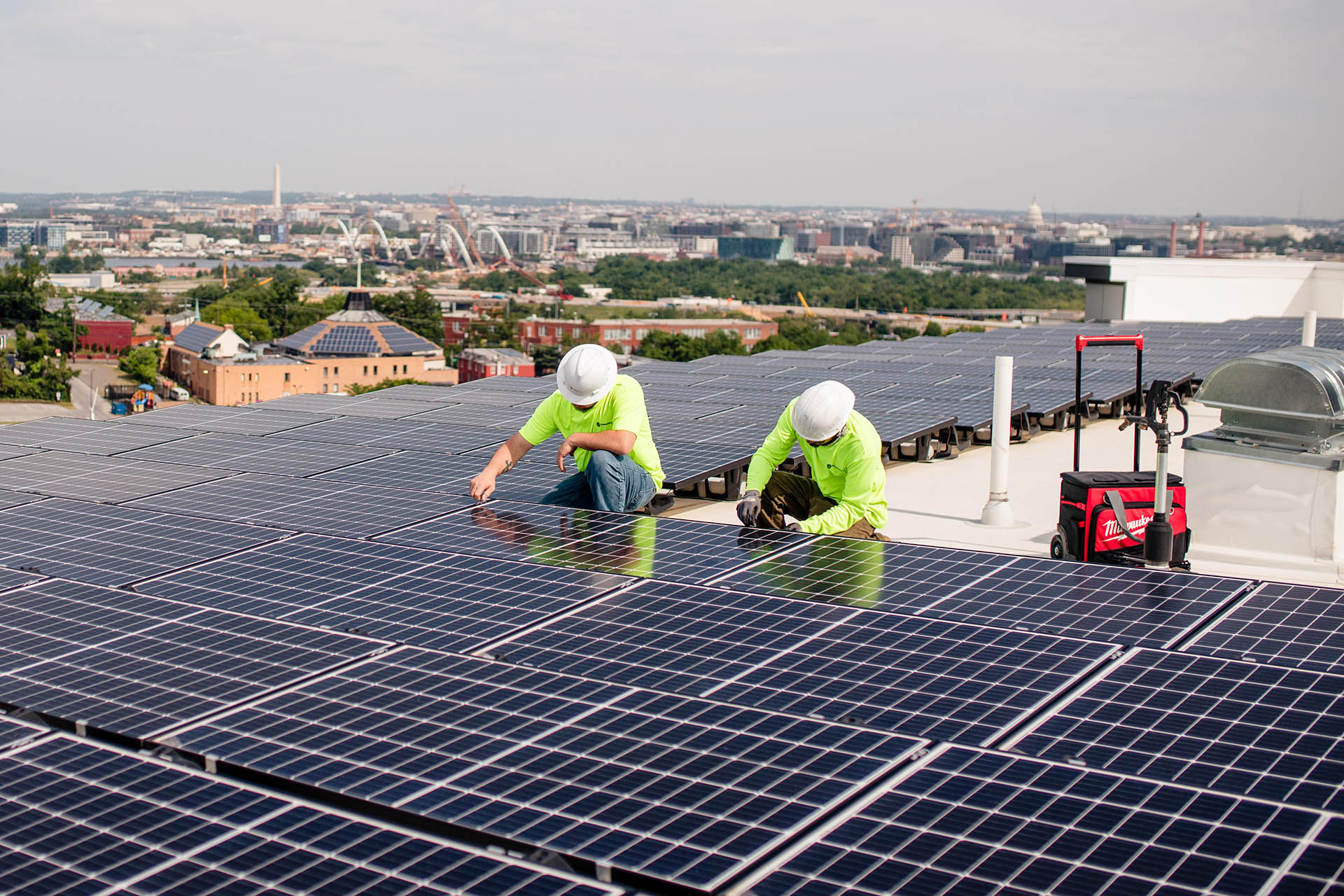 Many farms, wineries, and breweries are turning toward solar energy as a clean, long-lasting alternative energy source. It's more important now than ever to use alternative forms of energy to reduce our collective energy usage in urban Maryland and our bustling modern society. The use of solar energy in agricultural settings continues to grow in our age of increased environmental awareness.
Prospect Solar is dedicated to educating others about the environmental and economic benefits of solar energy and providing them with access to this energy by installing solar panels. We can install solar panels in agricultural settings like farms, wineries, and breweries. We have proudly served the Maryland region with professional solar panel installation services since 2010.
The Benefits of Solar Energy in Agricultural Settings
Solar energy has unbeatable environmental benefits. Enough solar energy reaches the earth in a single hour to satisfy the earth's global energy usage for an entire year. Solar doesn't produce any harmful byproducts like fossil fuels, truly making it a clean energy solution for your farm, winery, or brewery.
Using solar energy on your farm, winery, or brewery brings several economic benefits. Agricultural locations like farms, wineries, and breweries all use large amounts of electricity and energy during daily production, and installing solar panels can greatly reduce your environmental impact while increasing your profit. You can claim 30% of the solar panel purchase price as a federal tax credit and even increase your property value!
In addition, Prospect Solar partners with The Rural Energy for America Program (REAP). REAP offers a 25% discount toward the total solar panel purchase price for small farms who qualify. As part of our REAP contract, we provide grant-writing services on your behalf, sparing you from hours of paperwork and frustration.
Solar Panel Installation for Farms
The world's need for food only continues to increase, and farms must use large amounts of energy to meet this need. With hundreds of crops to water, plenty of livestock to feed, and food to package, it can be easy for farms to face hefty utilities bills each month. Installing solar energy on your farm can greatly reduce both your energy usage and costs.
Prospect Solar will work with you to assess your farm's current energy usage and energy usage goals. We have a wide range of knowledge about solar energy, and we can help create a plan that will give your farm the highest energy efficiency while maintaining its high production levels.
Solar Panel Installation for Wineries & Breweries
Wineries and breweries rely heavily on electricity to operate all of the equipment that keeps them up and running. Refrigeration, lighting, bottling, and more all use up plenty of electricity, which can put a strain on the environment and lead to high energy bills. If you own a winery or brewery and are looking to both reduce your environmental footprint and save money each month, consider solar energy!
Prospect Solar experts are passionate about solar energy, and can help you create a solar energy plan that will reduce your energy costs but allow your winery or brewery to still operate in its full capacity.
Start Making a Positive Impact Today
Make a change that will make your farm—and the environment—cleaner for years to come. We are proud to install solar panels in the Maryland area, and we strive to see the number of solar-powered homes and businesses continue to increase in the coming years. We have a passion for what we do, and we are dedicated to creating a better tomorrow.
Contact Prospect Solar today at (703) 444-2447 to get started!
Request a quote
If you desire custom features and premium support, our team has the solutions to satisfy your needs.