Small Business Solar Panel Installation in Ashburn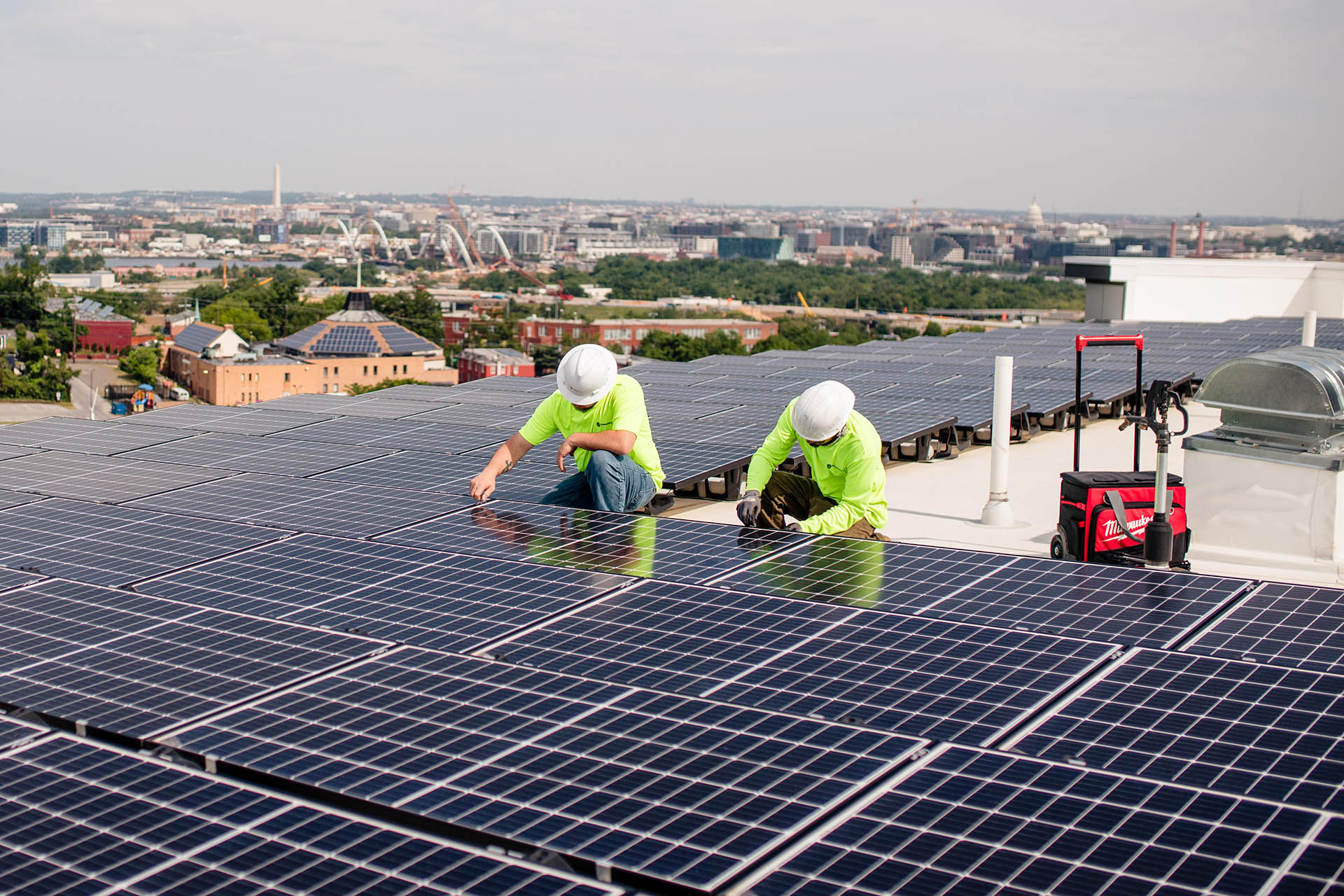 Bustling Ashburn is home to thousands of unique small businesses, from bistros and coffee shops to construction companies and law firms and everything in between. The Ashburn area continues to grow and evolve, with more and more small businesses popping up each year. It's more important than ever in this area and our modern society to find other forms of energy to keep our planet clean. All of the industry in Ashburn has given it a bad reputation when it comes to its environmental footprint. However, the use of solar energy in small businesses continues to grow in our age of increased environmental awareness.
Prospect Solar is dedicated to educating others about the environmental and economic benefits of solar energy and providing them with access to this energy by installing solar panels. We can install solar panels in a wide variety of businesses, regardless of size or industry. We have proudly served the Ashburn region with professional solar panel installation services since 2010.
The Benefits of Solar Energy for Small Businesses
Incorporating solar energy to your business has many environmental benefits. Enough solar energy reaches the earth in a single hour to satisfy the earth's global energy usage for an entire year. Solar doesn't produce any harmful byproducts like fossil fuels, truly making it a clean energy solution for small business. Solar energy can power your small business just as well as electricity and keep day-to-day operations running smoothly.
Using solar energy for your business has multiple economic benefits as well. Installing solar panels will increase your property value and help reduce your overhead operating costs. Adding solar energy will also depreciate the solar as an asset on an accelerated schedule and give you a 30% tax credit for your solar energy system.
Implementing solar energy into your small business will also help foster a positive public image and help establish your business as earth-friendly. Such a positive impression can make your business stand out and really help it get its start in competitive Ashburn.
Solar Panel Installation for Small Businesses
Of course, your small business requires energy to operate every day and provide its goods and services to the Ashburn community. If you're looking to establish your small business as more environmentally friendly and reduce your monthly operating costs, consider switching to solar energy! Installing solar panels is a very positive change that can give your small business an economic and environmental boost.
Prospect Solar experts can help you assess your company's current energy usage and your energy usage goals. We can help explain the entire solar panel installation process—from selection of your type of panels all the way through installation. We have a wide range of knowledge about solar energy, and we can help create a plan that will give your business the highest energy efficiency while seamlessly maintaining its day-to-day operations.
Start Making a Positive Impact Today
Make a change that will make your small business and the environment cleaner for years to come. Prospect Solar has proudly installed solar panels in the Ashburn region since 2010, and we strive to see the number of solar-powered businesses continue to increase in the coming years. We have a passion for what we do, and we are dedicated to creating a better tomorrow.
Contact Prospect Solar today at (703) 444-2447 to get started!
Request a quote
If you desire custom features and premium support, our team has the solutions to satisfy your needs.